Be sure to read https://yatse.tv/wiki/debug-yatse-kodi-remote to provide necessary logs and information.
Issue description:
Same issue as feerlessleadr and TJ09
Even playlists that I created myself within Jellyfin don't show up for me, I saw that TJ09 can see those but can't see imported ones. I only have playlists created within Jellyfin so not sure what's causing this for me.
Thanks
Logs:
debug-20201103_110248.zip (5.6 KB)
Screenshots: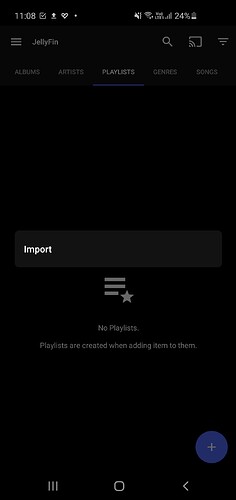 Additional information
: