I'm really enjoying the phone app and was delighted to notice there was an app for my new Wear OS 3 smart watch. While it does the job just fine, I feel there's some room for improvement in the middle tile and to pull it more to the current design of the phone app.
(I think there are also some small bugs in Wear OS 3 as the half transparant background behind the title text doesn't show up.)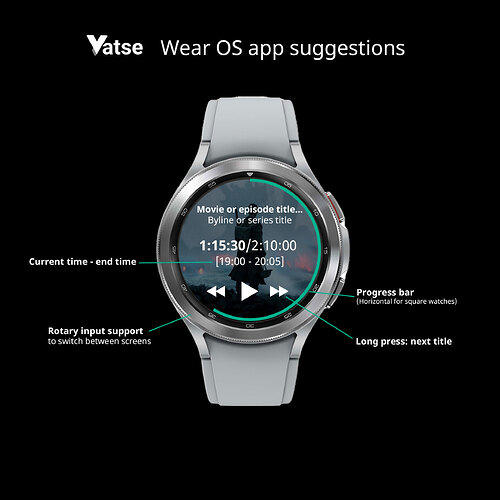 I focussed on what you'd use the watch app mostly for (see the progress and times, and to do quick tasks like FF and pause to go to the restroom/get some snacks.)
I hope some or all of the functionality will be considered.