Hi, don't want bother anyone because I don't have an issue per se but it catch my eyes every time I'm using Yatse.
It's about poster image as remote background - I tried to search in settings multiple times, tried to lookup if anyone had a same "problem" here on forums but I'm maybe blind or much nitpicking.
Is there a way, please, how to make poser to fit phone screen by its width instead of stretching to whole screen as seen in screenshot?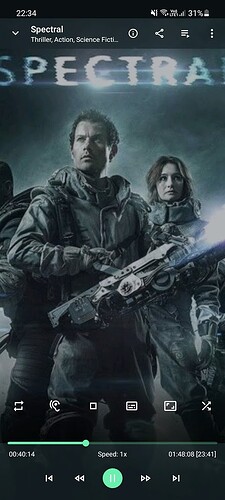 Thanks for any advice.
L.