Issue description:
I have changed the phone (Realme GT ME with Android 12), and the Yatse Call plugin stop working.
I have grant the necessary permissions (see screenshot).
Installed the play store version and also the "final" published here. I don't know the difference, It seems have more permission required.
But when call arrive, nothing happen.
Contrary the Notification plugin works like expected.
During the debug mode, I have call the phone, but as explained, the video (on Kodi) continue playback and nothing is displayed on Kodi.
Logs: debug-20220605_151552.zip (15.6 KB)
Screenshots: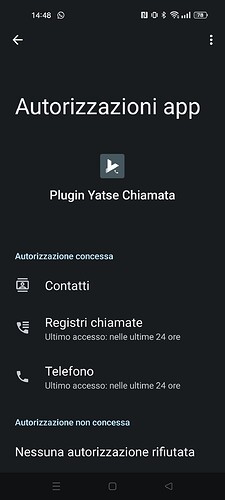 Additional information:
Thanks in advance!