Issue description: I have 2 active media centers. 1 android phone (192.168.3.43) and a fireTV stick (192.168.3.6). Everything is working fine and I can cast from the phone to the stick. If I kill Yatse and restart it it sometimes mixes the IP addresses and I end up with both the phone and the stick having the same IP address 192.168.6 so Yatse cannot connect to the phone anymore. If change change back the phone to 192.168.3.43 everything works fine again.
Logs:debug-20210421_235528.zip (89.5 KB)
Screenshots: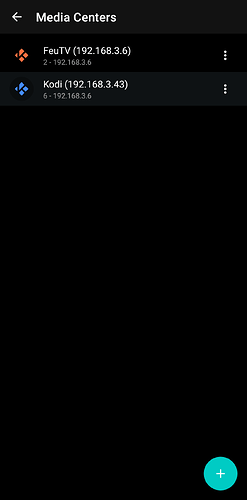 Additional information: both the stick and the phone have static IP addresses leases on my router.