Issue description:
Yatse spams Jellyfin with authentication requests (around 2/second) which significantly degrades Jellyfin performance for other devices.
Logs:
Here's the app log: debug-20210318_103100.zip (38.8 KB)
Here's some of the logs from Jellyfin: jellyfin.log (3.0 KB)
Screenshots:
This screenshot shows at the bottom the initial authentication request, and then following a number of the subsequent authentication requests sent by Yatse very frequently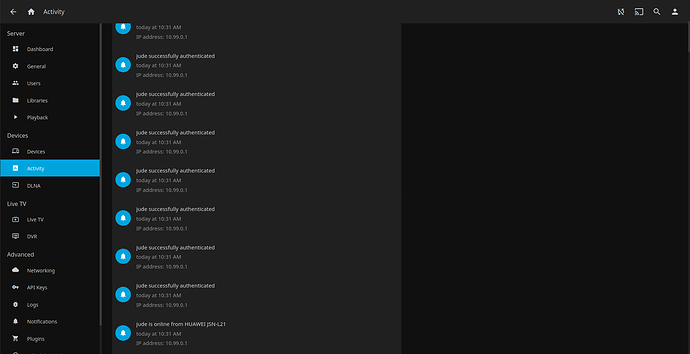 I appreciate the work that goes into this. Hope this can be resolved!