Cheers! This is a follow-up to a Play Store comment I made earlier. Here is the comment itself:
Excellent Kodi RC with many features. Able the one thing that would make it complete is being able to see which YouTube videos I queued up on my playlist. (Currently, it only shows the word "play" on a playlist. As queueing videos through Kodi itself does not have this problem, Yatse is probably not printing the titles upon queueing the videos.)
(To which Tolriq responded that it doesn't have that functionality. That's—I didn't mean with a printing machine!

)
I think it might be best if I provide a screenshot of an example.
This is what it looks like when I queue YouTube videos through Kodi itself. You can see that the video titles are displayed properly.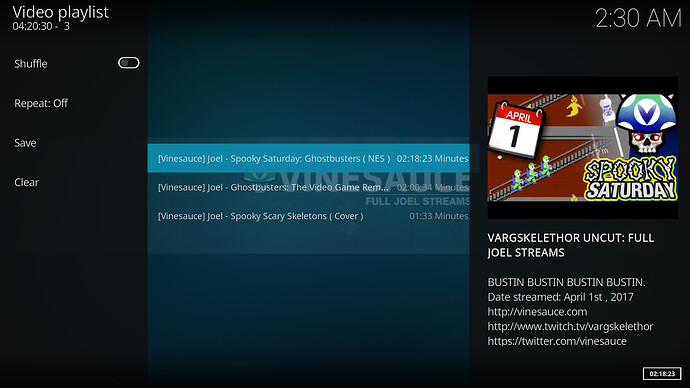 This is what it looks like when I queue them through Yatse. These videos will play correctly; however, there is no way to know which ones correspond to which without actually clicking on them first.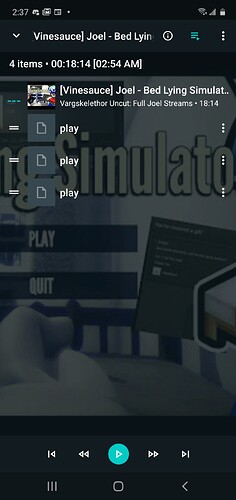 I hope you can make something work!