I can't use static ip in my local network, I need to use dynamic ip adress.
So, I'd like to manage the hosts of my android devices at yatse using the device name instead of ip adress.
I'd tried ten different ways and I didn't have sucess.
Bellow you can verify a list with dhcp clients connected to my network router.
In the following image you can verify the error in yatse during host configuration.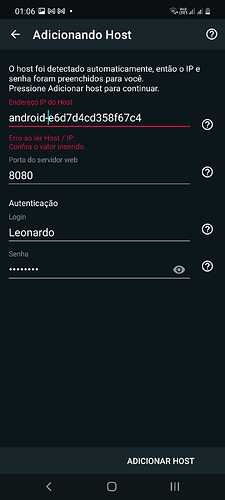 When I use the ip adress 192.168.0.110 it connects like a charm!
Any idea about what is wrong when I use the hostname?
I know that yatse will work with hostname if my network configuration allows DNS resolution. I think that my network allows DNS resolution, but is there any test that I could do to verify that?
Another doubt is related with the hostname of android devices, should I use the name that is showed in router "android-e6d7d4cd358f67c4" or the name of device that is showed in settings.
Please help me.