Hi Tolriq,
I have encountered two bugs with the latest Play Store release which I would like to share. Actually I discovered the second due to the first. First one being more serious however since it is a bit annoying in day to day use. I'll try to explain my setup briefly so you can have an overview:
Two Kodi Leia Pi's, one's the main media center and the other a secondary. Both share the same MySQL Database. The secondary Media Center is configured in Yatse Host settings to point to the main media centers database.

Two different Android Devices with different OS Versions (Nexus 5 and Pixel 4 XL)
Next I'll describe the bugs:
with the latest Yatse release one of the host vanishes at some point. And it's always the first one (in my case the main host). The host is completely gone and instead the secondary is duplicated and takes place of the first entry. Now I have two copies of the secondary host while I cannot access the first one. I've tried first to delete all App Data and restart from scratch but I could reproduce this every time and on every android phone I own. I've noticed that I can almost reliably make this happen on purpose every time when I switch hosts from the side menu - most times it works/breaks by switching twice from some kodi host to local device and back. If not twice a few more attempts and it will break. After that my hosts are messed up.

Due to my testing and deleting App Data I saw this bug too. I keep my Hosts/Setting/Custom Commands etc. in the Cloud via Yatse Menu. While restore is working fine for everything else, Custom Commands are not restored. Doesn't matter how often I try to import them, they are never restored (and yes I've saved them before to the cloud). Seems this is broken somehow.
Since I know you need Screens/Logs I've tried to make this as clear as possible.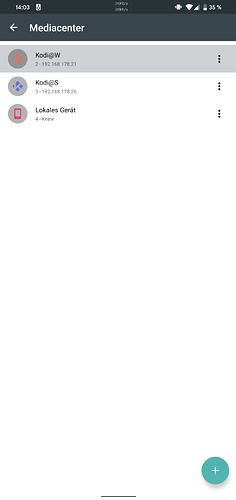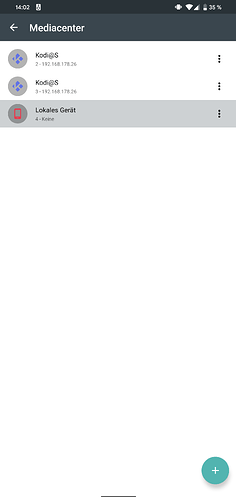 First Screenshot shows a fresh installation/restore, while second shows how it looks after the issue 1). For two i don't have any Screenshot but I doubt it would be needed.
Additionally I tried to re-create the the issues for you to see it in the logs. I've seperated them for easier viewing. Please find the here:
Issue 1: https://pastebin.com/YfhvZ85G
Issue 2: https://pastebin.com/ZRSXAt99
I hope you could learn something from them. If something unclear plese let me know.
Thanks!