Hi,
is there any option to see inside Yatse, if the chosen subtitles are "forced". In Kodi, this is shown in the Subtitle dialog: (Sorry for German-style, but "[Erzwungene]" is the bad translation of forced)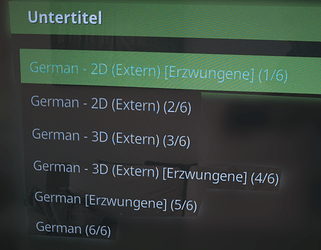 Yatse does also show additional information, like if its 2D/3D or external files, but not, if its forced or not.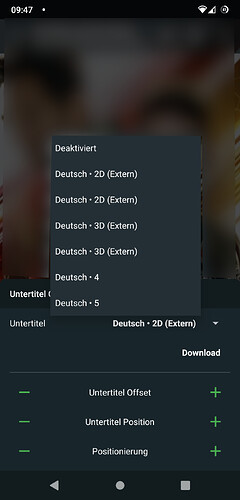 .
In my case, I just add the extension ".forced" to the subtitle file and Kodi interprets this accordingly.
Thanks, ManOki