Hello there,
I commented in the play store - you gave me a hint and told me that you cannot properly help me there - I took the hint, found a solution, bought the unlocker and - of course - ignored your advice. Then I asked something different in the play store - again you gave me a hint and the same advice that you cannot help me over there. Well - I may be slow, but not completely lost

- so here I am - after reading your PSC page - which I honestly didn't know about…
[/story]
My feature request:
If you have two versions from the same movie (lets say one full size and one already transcoded down for mobile use) Plex has that neat feature to group them together and let you choose to play a specific version of that movie (or episode)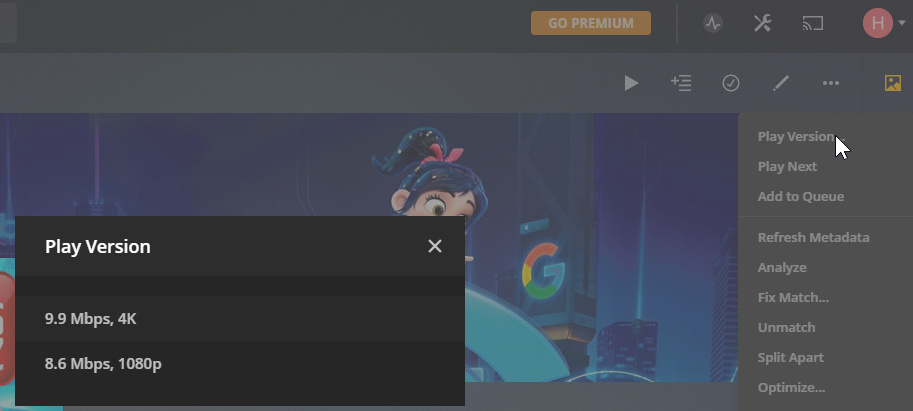 It seems, this is not yet possible to do using yatse as of version 9.2.5
Sorry again for bothering you in the play store. The play store is just the first and fastest place to reach when you have a question or problem with an app (as I am not a social media guy at all). Also I found a comment about my other question in the forum, which I will try out asap. Also I updated my rating (and down voted some others).