Be sure to read https://yatse.tv/wiki/debug-yatse-kodi-remote to provide necessary logs and information.
Issue description: Suddenly irregardless of the device on which yatse is installed, if i try to stream on my TV i don't get the play button like i was used to but something that looks "broken".
Logs:
debug.log (170.3 KB)
Screenshots: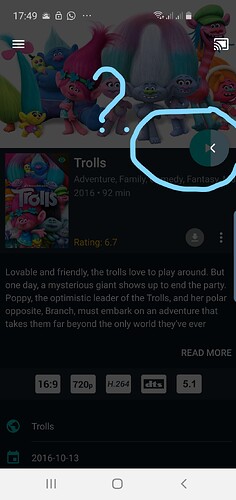 Additional information:
I am trying to play a movie from my galaxy S10e and A3 (both android devices) to my viera ST60 TV. I go to the movie page, click on the top right icon to see all the available players. In the list the Viera ST60 showes up and i select it. If i touch the play button i get that weird looking button in the screenshot. I hope this is enough information.
And thanks for the quick reply!