Currently, upon starting (stopping) playback the remote screen resizes to add (hide) a playlist entry at the bottom.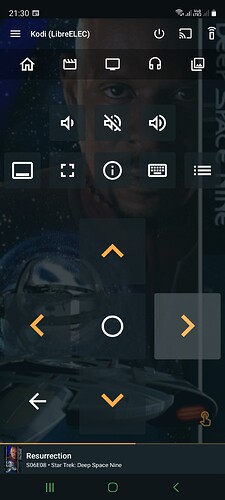 With the screen changes, the buttons change/move as well! How many times did I keep tapping on the 'wrong' screen real estate?!
I therefore suggest (optionally) having a fixed remote screen. Keep the playlist item constantly and let it display 'stopped - nothing running' rather than completely hiding it.