Issue description:
When trying to add a Jellyfin server as host it fails with the message "Your server software is too old and no more supported. Please update to a supported version (See website).
Logs:
https://bin.eisfunke.com/?56529b1ba3498f66#w5qiwYEXEudatpfTt3BeG6yLb007rBoIF9+AyioRafg=
Screenshots: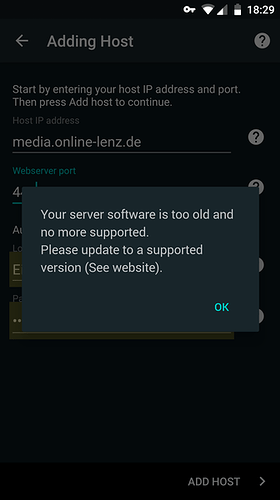 Additional information:
Jellyfin version is current git master, that is, commit 5a66cbd.
According to Yatse 8.8.0 released, Jellyfin should be supported.
Thanks in advance!