Be sure to read https://yatse.tv/wiki/debug-yatse-kodi-remote to provide necessary logs and information.
Issue description:
When I go to video or pvr I don't see images for films and no pvr icons. Before it worked.
Logs:
debug-20181021_192524.zip (81.3 KB)
debug-20181021_193013.zip (181.3 KB)
01_KODI.zip (106.6 KB)
Screenshots: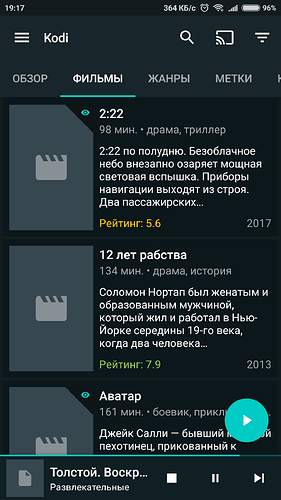 Additional information
:
First yatse log without debuging on kodi and no pictures for films and pvr
After debug mode was enabled on yatse and kodi it received films pictures, but PVR icons still empty.