Hi,
I've seen this issue for a longer time now but thought I write it down finally. First:
Yatse is running on a Pixel 4XL, Kodi is Libreelec 9.2.3 (Leia) with a MySQL Database, language is German.
Problem description:
I've seen it happening with (mainly) Movies that the Yatse search function cannot find certain movies when using words that are in the title of the movie. I can only see this happening with Movies which have a title of more than one word. A good example is either Donnie Darko or Kill the Boss 2 (German Title, the English Title is Horrible Bosses 2).
Little Example: The Movie "Kill the Boss 2" is in my library and trying to search in Yatse for "Kill" which is the first word of the movie title will not bring the movie up, however searching for "Boss" (last word of the title) will bring it up.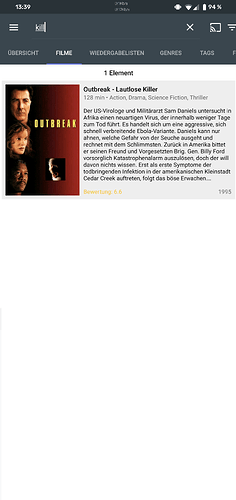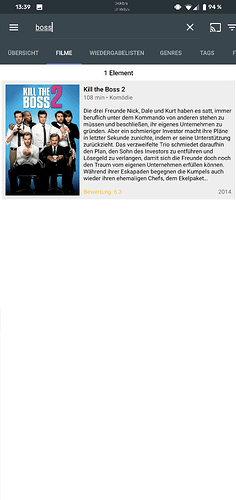 I thought at first this is due to the German title that is different from the english one but as mentioned this also happens with movies like "Donnie Darko" which has the same name in english as it has in german, also it happens not with every Movie and not all Series. What could be happening here? Could this be a Bug? Here's also a short Debug Log while searching for the words shown in the Screenshots: https://pastebin.com/6sBn52PD
Thanks!