Hi,
Hope i will find solution here, but thx in advance for this Board Support.
My issue is when i'm playing an album with Yatse (offline title, downloaded with Yatse full version on my phone), on the local device, covers not displaying in full player screen.
Whereas i can see it in other view mode like playlist or album details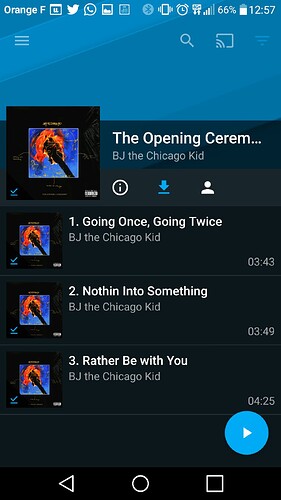 Also if i push next track or previous track button, i can see the cover display blinking 0,5secondes on my screen and just disappear.
The last fact i observe, is when i play an album downloaded in my Kodi Media Center, then in offline mode i finally have covers displaying. So it is a little boring to play each album in my media center one time, in order to have the cover displaying in my yatse player offline.
I just try to uninstall and install the app & same issue
Hope someone could help me
Thx to the community